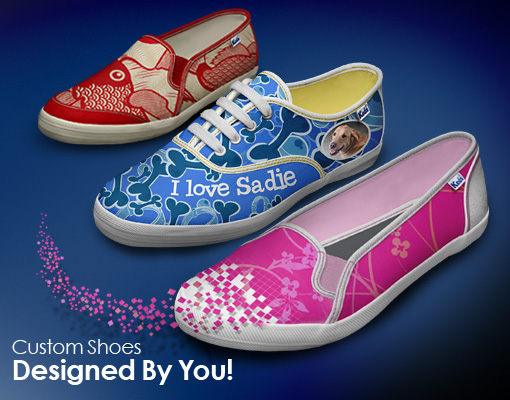 We're Home!


After 4 days of driving for 2 days of vacationing we're home. Next time we'll be sure to plan to go somewhere within 8 hours or less. Breckenridge was wonderful, but the drive was long and sitting so much was tedious. We enjoyed our time together though...talked a little about family history, answered questions from one of those "If" books, and listened to a lot of fun music. When I wasn't driving I took a lot of landscape photos out the window (between the bugs), but they're on my laptop and I haven't transferred them over here yet. I'll post more when I have a chance.
I wanted to let you know about this website that my co-worker showed me. It's called
Zazzle.com
and it has all kinds of cool things that you can design yourself like these tennis shoes. Pretty cool huh!
Well gotta go. I'm still tired from not sleeping well while on the road. I was so glad to be back in my own bed last night. I have to work tomorrow to make up for the time I took off, but it was worth it.